The availability and accessibility of appropriate mental health resources and services is an important issue for State Representative Crespo. This page is meant to provide helpful links to local, statewide and national organizations and information that may be useful for families and individuals encountering and working through mental health concerns, diagnosis and treatment. This page will continue to be updated with resources. For medical emergencies, please always call 9-1-1.
Local Resources
Many residents are glad to discover the large network of mental health services offered within municipalities, townships and local agencies. Below are links to departments that may be useful:
Municipal

Township Resources
The Hanover Township Mental Health Board connects residents with services, programs, or support groups based on the individuals needs. If you are a resident of Hanover Township looking for information about mental health, developmental disabilities, substance abuse intervention or prevention services in the area, please contact the Mental Health Board staff at (630) 837-0301.
Schaumburg Township offers counseling services from the Kenneth Young Center, SHARE Program, Life Span Inc., and The Northwest Center Against Sexual Assault (CASA).
County Resources
Cook County provides a wide array of behavioral health services for mental and physical well-being.
Additional Agencies and Organizations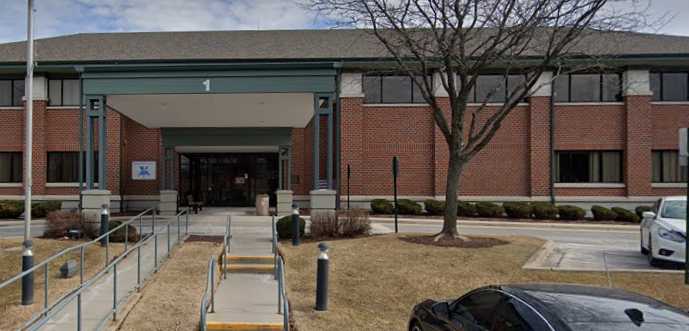 Catholic Charities USA is committed to providing comprehensive services to promote physical & mental well-being. From behavioral health to addiction services.
Children's Advocacy Center (CAC) provides free, healing services to children who have experienced abuse, allowing them to process trauma and reclaim their childhoods.
Community Crisis Center provides Safety, Hope, Advocacy, Respite and Education for those impacted by crisis and violence in the Fox Valley Region and Illinois.
The Ecker Center for Mental Health provides outpatient psychiatry and therapy for persons of all ages. Intensive outpatient, case management, plus longer term and crisis residential services are available for adults. The Center also has an independent pharmacy on site. People of all ages can obtain 24 hour psychiatric emergency help at the Ecker Center's office, which is located inside Advocate Sherman Hospital's emergency department.
The Kenneth Young Center provides a wide array of mental health services.
Little City serves children and adults with intellectual and developmental disabilities by providing the best options and opportunities to live safely, learn continuously, explore creatively and work productively throughout their lifetime.
Streamwood Behavioral Healthcare System provides mental and behavioral health services to Children, Adolescents, and Adults through a full continuum of care.
State Resources
The Illinois Department of Public Health provides data regarding mental health issues and concerns in Illinois.  To review their most recent report click here.
National Resources
The United States Department of Health and Human Services
National Alliance on Mental Illness
NAMI is the National Alliance on Mental Illness, the nation's largest grassroots mental health organization dedicated to building better lives for the millions of Americans affected by mental illness. NAMI advocates for access to services, treatment, supports and research and is steadfast in its commitment to raise awareness and build a community for hope for all of those in need.